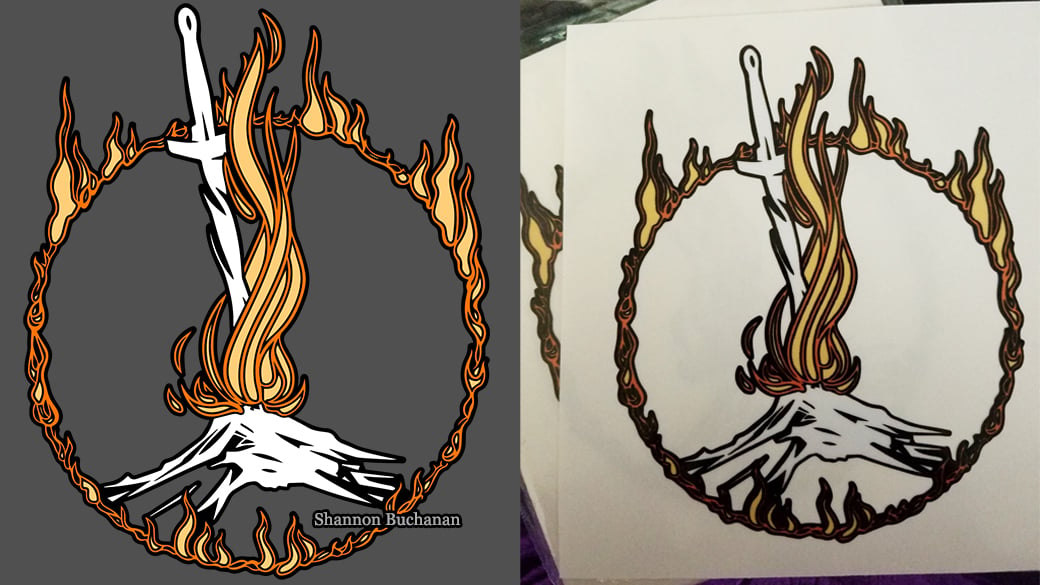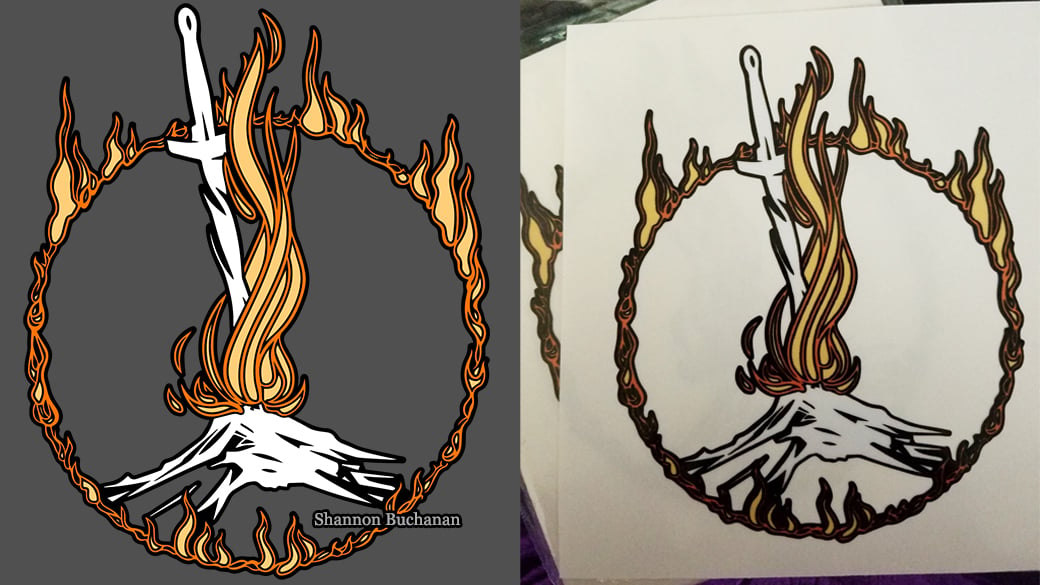 Dark Souls Bonfire with Darksign Decal
$5.00
A bit of Dark Souls flair for your PC case, console, or car.
Very sturdy vinyl decal, water resistant, suitable for outdoor use. 5 1/2" at the longest point (13.97cm)
Intricate cut with empty spaces between the outer ring and the inner sections.
Shipped in basic envelope with cardboard backing.